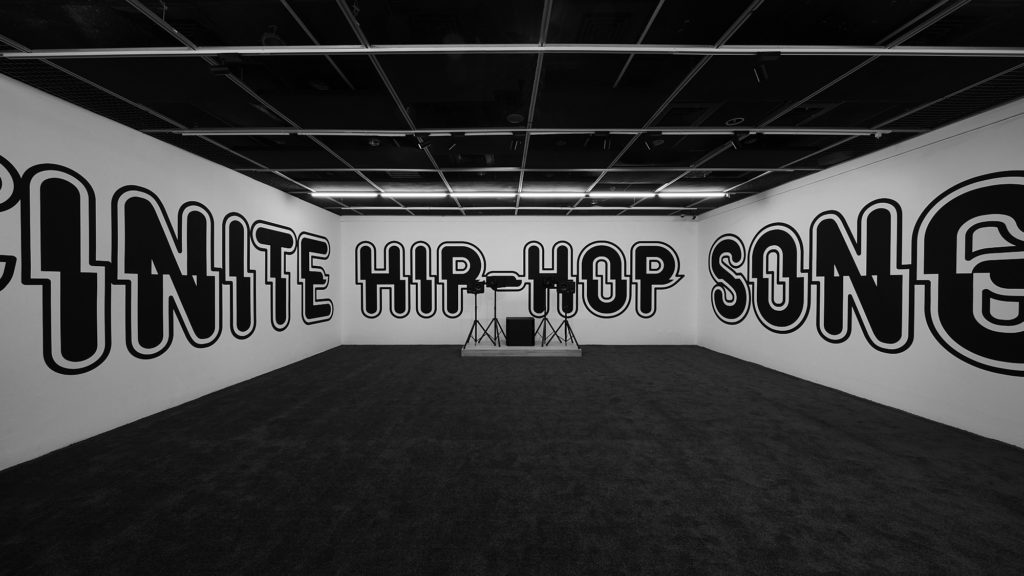 setup version in taipei nov 2020 by hassan khan
10-2019 – 11-2020 – 03-2022
+++++++++++++++++++++++++++++++++++++++++++++++++++
Here is a generative hip hop music piece.
It has no beginning, no ending and is designed to run for months. It was created for three exhibitions at the Sofía Reina Madrid Museo, San Francisco MoMa in October 2019, Taipei's MoCA in November 2020, Centre Pompidou en February 2022.
Hassan Kann – Singers: Black Cracker, Bony Face, Haddie, Hang Linton, Infinite Livez, Onosizo, ildiko brixx, Pat Bernetti, Paul, Saba Lou Khan, Will Black – Vocals recorded at: Big Snuff Studios, Berlin – Studio sessions production: Rabih Beani – Sound Engineer: Nene.
Have a look here if interested to know how this works. Also have a look here to see the MaxForLive control interface of the generative system of the performance version.
Two hour extract. Feel free to scrub: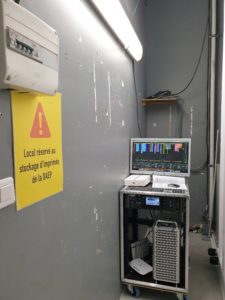 behind the scene at centre pompidou, paris, 2022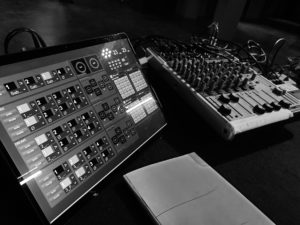 hip hop – performative version on microsoft tablet – 2022
Related posts:
spatial computing composition
creations
dual coronagraphs
L&C