2021-2023
+++++++++++++++++++++++++++++++++++++++++++++++++++
This is a site specific piece consisting of two mirrors facing one another. One is as flat as a Fresnel lens, the other one scatters light. It becomes a composition when a strong white laser adds time to the piece. Complications with Covid19 made it as it is today.
The piece comes directly from this earlier one, lloyds' mirror, and that initial project.

lloyd's mirror II, 2023 version (best heard with headphones)
pictures: the harbor of salerno is located on the wharf manfredi of the commercial port of the city and will be directly connected with the piazza della libertà and the city promenade. In 2013 the ministry of cultural heritage has entered the maritime terminal in the selected group of architectural projects of high quality. The salerno maritime terminal was commissioned in 2000 by mayor vincenzo de luca to meet the growing demand for landing cruise by various companies. The city administration, at the end of an international competition of ideas, commissioned architect zaha hadid architects, the task of creating a modern and functional maritime terminal. Its geographical position, barycentric among the amalfi and cilento coasts, the partenopean islands, the archaeological sites of pompeii and paestum, make the maritime station an ideal destination for cruise traffic.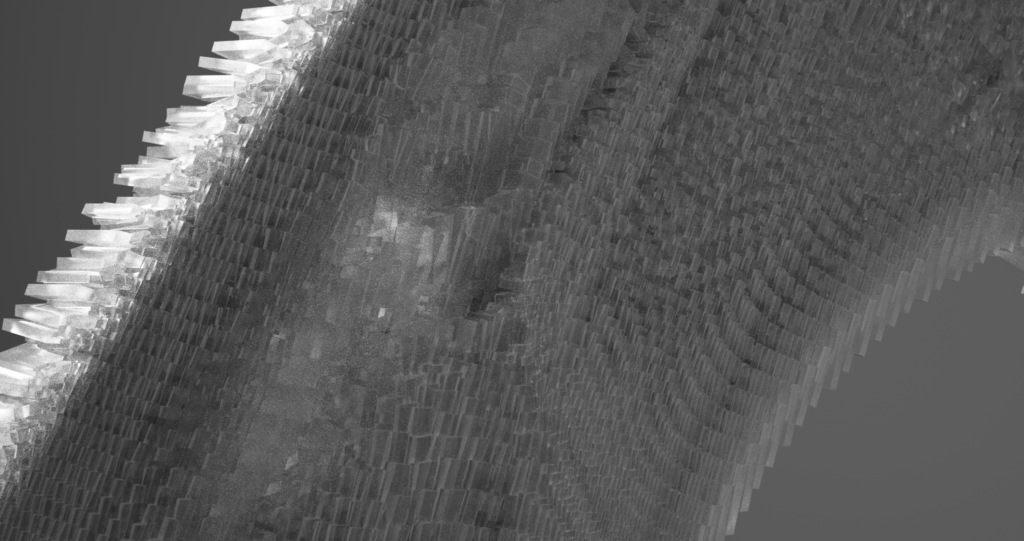 one of the two generated fresnel mirrors ready for cnc machining

intermediate version initially designed for lloyds-mirror at the Frank Lloyd Wright Martin house's Greatbatch Pavilion in 2018