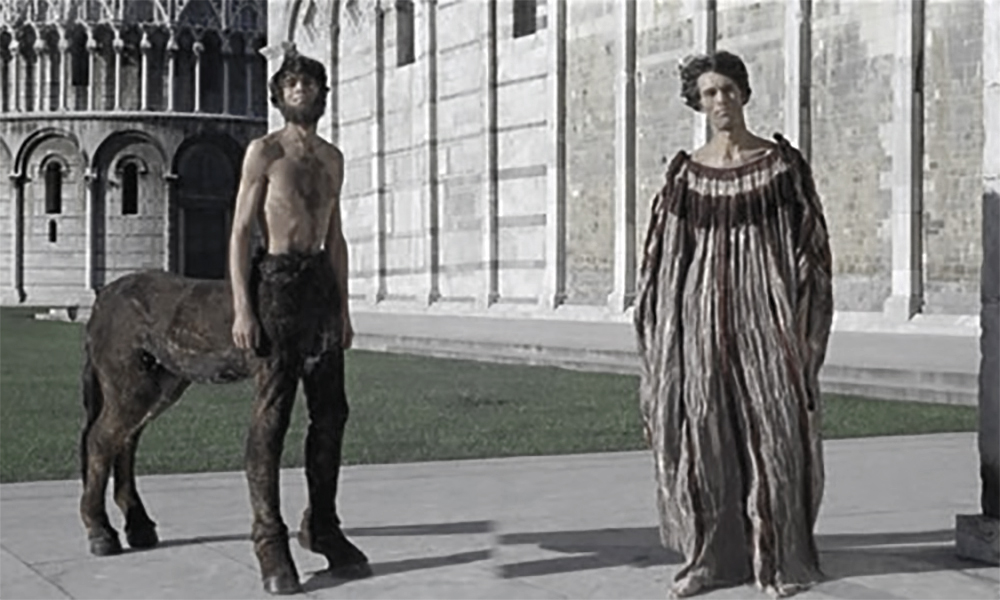 pier paolo pasolini's medeia _1969

07_2019
+++++++++++++++++++++++++++++++++++++++++++++++++++

le reste vous le connaissez par le cinéma
the rest will be familiar to you from cinema (inspired by euripides' phoenician women)
deutsches shauspielhaus 2013

with:
solène arbel
stéphanie béghain
axel bogousslavsky
yann boudaud
quentin bouissou
clément decout
victor katzarov
jonathan genet
elsa guedj
dominique reymond
philippe smith
delphine antenor
marie-fleur behlow
diane boucaï
juliette carnat
imane el herdmi
chaïma el mounadi
clothilde laporte
zohra omri

text: martin crimp
director and scenography: daniel jeanneteau
costumes: olga karpinsky
light: anne vaglio
sound engineer: sylvain cadars
music: olivier pasquet


coproduction:
t2g – théâtre de gennevilliers centre dramatique national, théâtre national de strasbourg, ircam – centre pompidou, festival d'avignon,
théâtre de lorient centre dramatique national, théâtre du nord cdn lille tourcoing hauts-de-france and support from the sncf foundation.
The piece was commissioned by t2g – théâtre de gennevilliers centre dramatique national and premiered at the avignon festival on july 16th 2019.
If Aeschylus wrote The Seven Against Thebes, if Euripides produced an original reading with The Phoenicians, and if in The Rest will be Familiar to You from Cinema the English author Martin Crimp summons the myth of an Oedipus still alive, his incestuous succession summons a world so unreasonable that all ages have sought to decipher it… There are fascinating repeated literary shifting, like the terrestrial crusts that proceed by continuous deformations without ever separating, wished to put in comparison with this fratricidal fight a choir of young women. In the world today, it is necessary for the director that the hero is now a crowd and confronts Jocasta, Antigone, Eteocles and Polynice, these figures incarnated by leading actors, to invite them to consider their destiny with both funny and incongruous empathy. An address also turned to the spectators, summoned to think their tomorrow at the foot of Thebes, this city-character.
Great voice of English theater but also of opera librettos since the 1980s, Martin Crimp is the author of a work questioning, with violence and bitterness, also humor, the place of mankind in the world of today.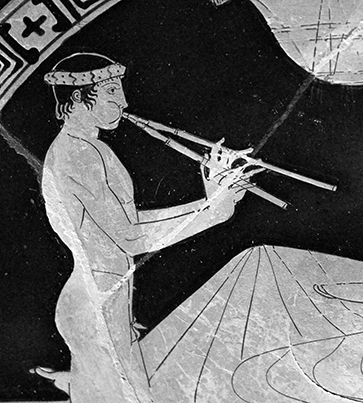 tondo of an attic red-figure cup, 460–450 BC
The following extracts are all based on a single hybrid physical model (modalys) between unreal strings, resonating onto a harmonic table, and excited by strange reeds. The simple idea consists on playing only two notes, modulo an octave, with that chimerical apparatus. This comes from the ancient greek wind instrument called double aulos and the cimbalom called santouri. Rhythms, articulations and other stylistic constructions are made from jtol with a slight minimalist orientation of what I personally enjoy calling manchester, or huddersfield, electronic music style.