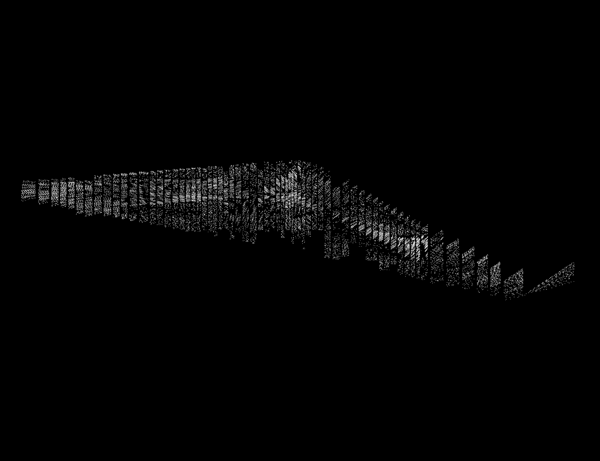 07_2011
+++++++++++++++++++++++++++++++++++++++++++++++++++
完璧な回 is a print on plexiglass. It is one generated score of one musical retrograde canon. The piece is part of my work on music materialization. It was first exhibited at the 10 years anniversary of Tokyo Wonder Site in late July 2011.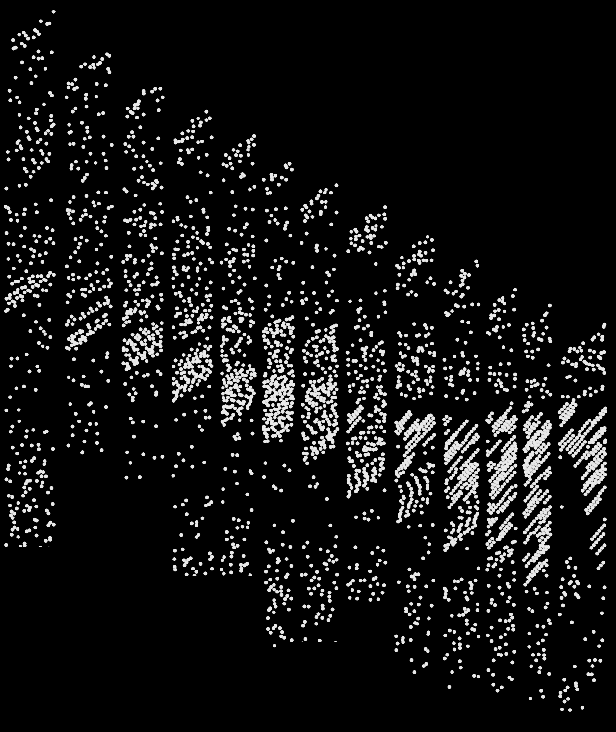 Before being reduced to two dimensions, points find their optimized 3d position thanks to the Galapagos genetic solver. For the fun story, each slice has the same amount of dots and its wideness only depends on that. Below are short visualizations of the evolutionary system:







nested rhythmic trees representation generated by jtol and visualized by rhino: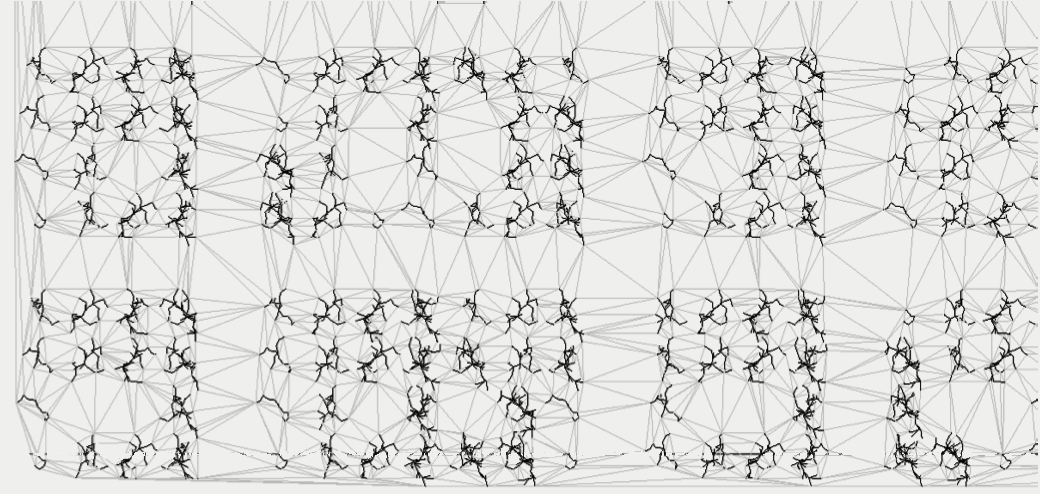 Used softwares are Rhino, Grasshopper, VRay, MaxMSP and ImageMagick.