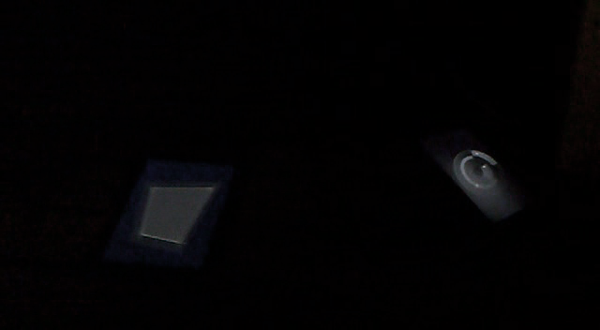 +++++++++++++++++++++++++++++++++++++++++++++++++++
Seven is an interactive installation composed by Thomas Goepfer, Robin Meier and Olivier Pasquet. The graphic part has been designed by Samuel Toulouse and Nicolas Ballu. The piece is a commission by Reciproque and the Espace Culturel Louis Vuitton. The first exhibition started on nov 16th 2011.
The Louis Vuitton Cultural Center in Paris was presenting a thematic exhibition around sound and music. Inside the rotonde at the very top of the Champs Elysées shop, visitors can create, play then record musical machines inspired by other pieces from the exhibition. Seven iPads are presented in a circle and mounted on music stands. Users always get something musical and appealing whatever they are experimenting. Seven sound generators are controlled by seven music generators. Each interface is dedicated to both a unique music generator and a specific sound. Some are simple and direct when others are more complex and need more time to experiment with.
The work is presented as a playable septuor people can explore and experiment with. A recording can be kept by downloading it here on SoundCloud.com and advertising it on Facebook and Twitter.